Promote your new home sale with a color photo box ad in the full circulation of the Saturday Hot Properties section or the Sunday Weekend section
You Might Also Be Interested In
Ideal For
Real estate developers with new home developments, as well as real estate agents & brokers with new home construction properties.
Print ad with photo (3.22" x 1") in the Saturday Hot Properties section or the Sunday Weekend section
Full run circulation and distribution on color print ad
The price for a photo box listing is $145 per insertion (8 insertion minimum)
Deadlines
| | |
| --- | --- |
| To see Ad on... | Submit By |
| Sunday | Tuesday 10AM |
| Saturday | Tuesday 10AM |
Reach
Full Run distribution
Avg. HHI: $90,000
69% more likely to have HHI $100,000+
2.7x more likely to hold post graduate degree
2.2x more likely to own second home or investment property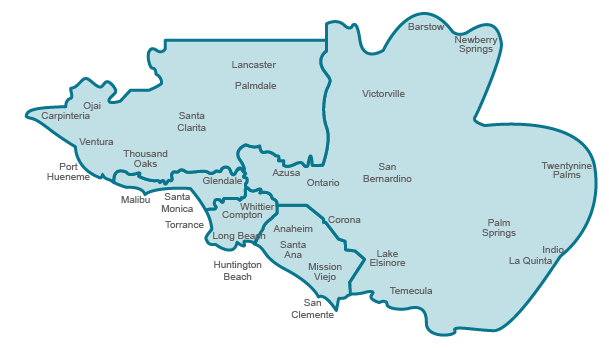 Los Angeles Times
Los Angeles Times
Reach details
#1 news platform in Southern California, delivering a larger audience than any local newspapers, websites, TV and radio stations.
Full Run
Reach details
Full Run
Circulation
Demos:
Male – 54%
Female – 46%
Median HHI: $ 83,000
88% more likely to have a household income $250K
1 of 3 readers with HHI $100K+
74% are college educated
2.5x more likely to own a home valued $1MM+
Sources: Circulation: Q3 2019 AAM Quarterly report, Demos: Scarborough LA 2019 R2
To see a detailed map, click here.