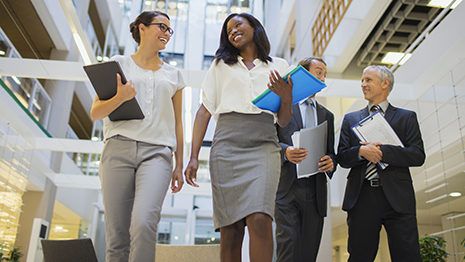 Make your executive moves breaking news! Announce your new hires, job promotions, and board appointments on the pages of our award-winning Los Angeles Times Business Section.
Ideal For
Businesses looking to highlight the achievements of their indispensable team.
Publishes every Thursday in the LA Times Business Section print and e-Edition
Circulation: ~400,000
Readership: ~1.2 million
Reaches all LA Times readers across Southern California
Two packages to choose from
Deadlines
| | |
| --- | --- |
| To see Ad on... | Submit By |
| Thursday | Tuesday 2PM |
Size
Single Listing: 2 column x 2" - $525
Double LIsting: 2 column x 4" - $999
Reach
Los Angeles Times
Los Angeles Times
Reach details
#1 news platform in Southern California, delivering a larger audience than any local newspapers, websites, TV and radio stations.
Full Run
Reach details
Full Run
Circulation
Demos:
Male – 54%
Female – 46%
Median HHI: $ 83,000
88% more likely to have a household income $250K
1 of 3 readers with HHI $100K+
74% are college educated
2.5x more likely to own a home valued $1MM+
Sources: Circulation: Q3 2019 AAM Quarterly report, Demos: Scarborough LA 2019 R2
To see a detailed map, click here.
Latimes.com
latimes.com is a national powerhouse, attracting over 87 million monthly unique visitors and generating over 180 million monthly page views. We reach more visitors than top news sites: BBC, VOX, Bloomberg, Reuters, Time, U.S. News and more.
Source: Google Analytics, March 2020